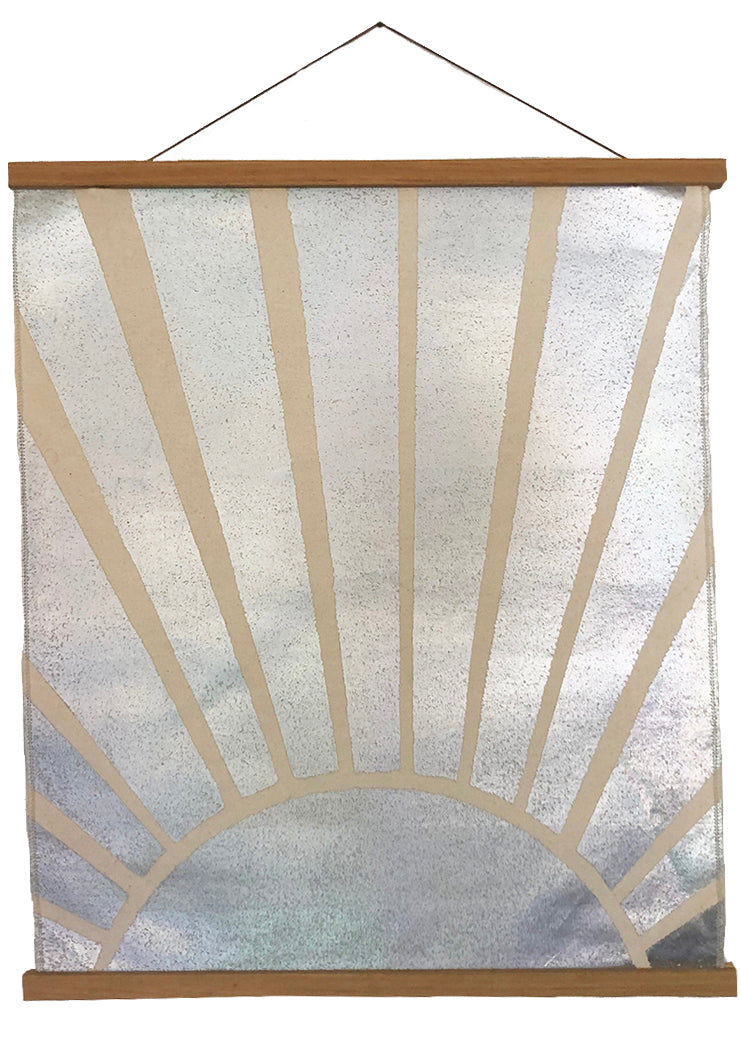 Silver Sunset Canvas Wall Hanging.
We have run out of stock for this item.
The iridescent silver sunset catches the light and creates a holographic rainbow effect that changes over the day. Brings a little magic into the room.
Printed silver foil on canvas panel with wooden magnetic hanger.
20" x 24"
Hand printed in Brooklyn.