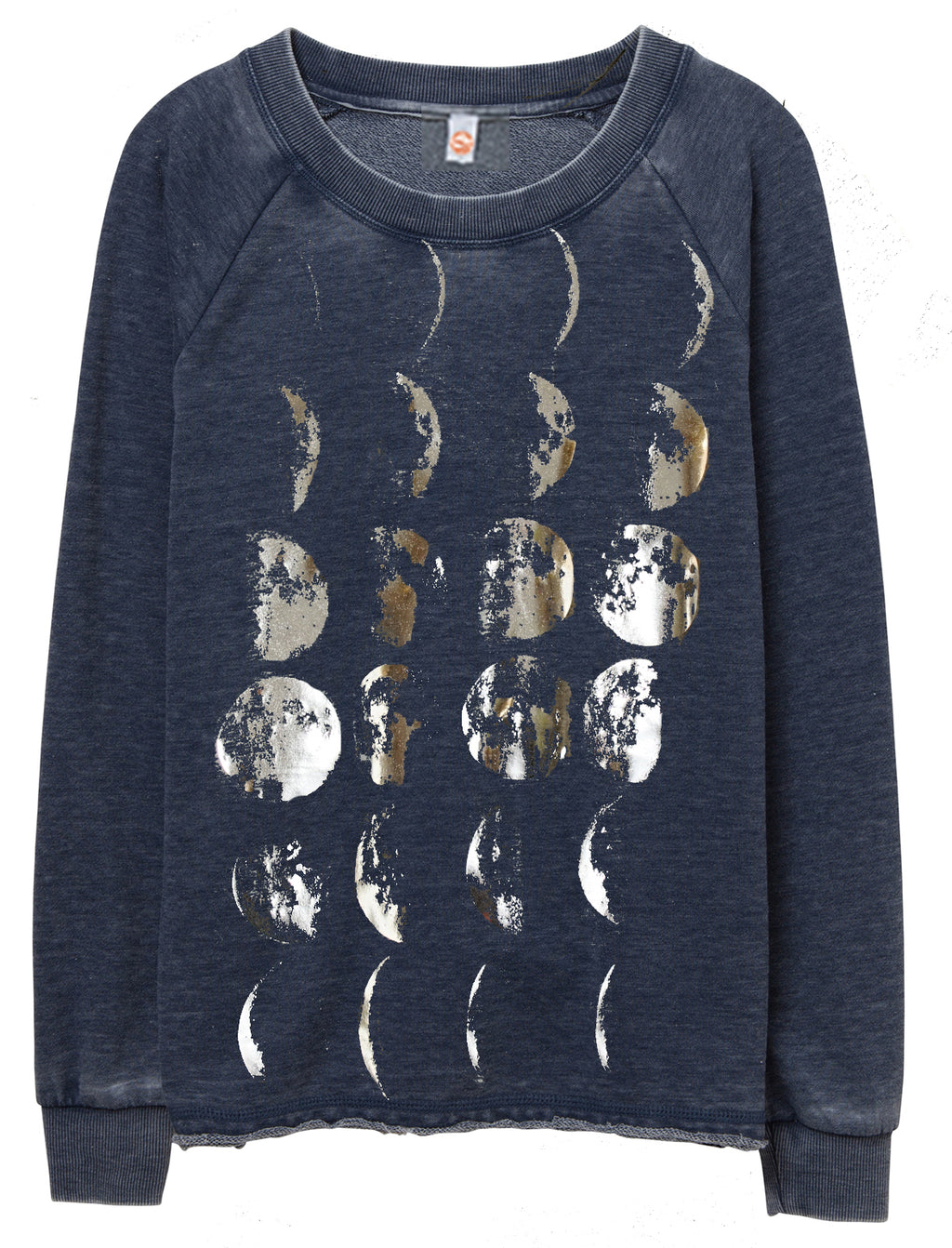 Silver MANY MOONS on a washed navy burn-out sweatshirt.
We have run out of stock for this item.
The monthly repeating phases of the moon, printed in a metallic shimmering  silver foil on a  washed navy. This burn out fleece Is super soft, with a worn in feeling. The shirt is finished with a slight high-low, raw-edge hem that wont unravel. 
65% Cotton, 35% Polyester
Hand Printed in New York
Wash in cold water. Tumble dry low or line dry.