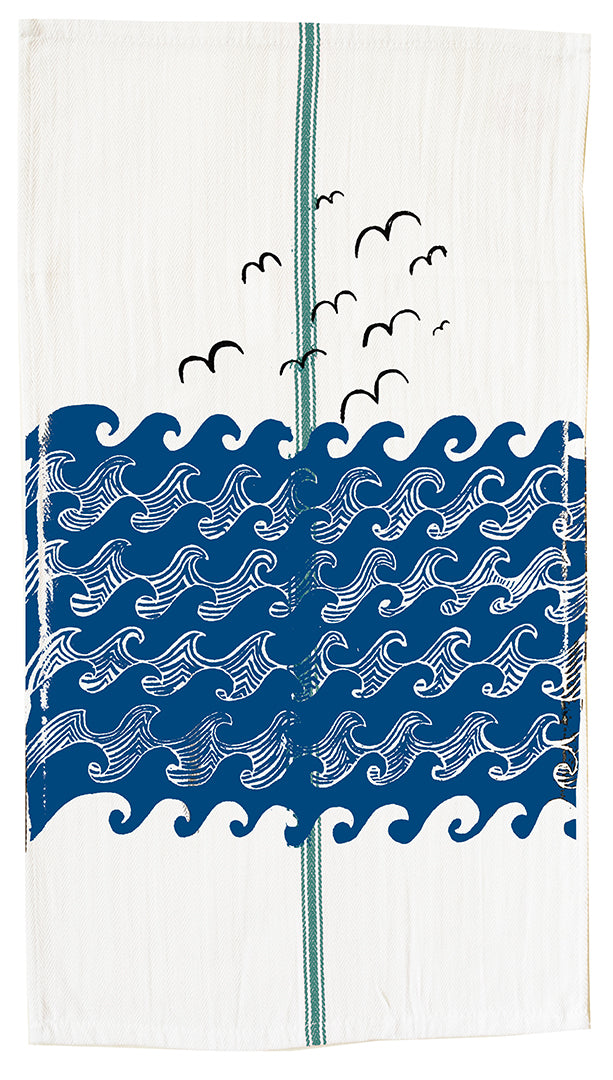 We have run out of stock for this item.
 This is Beach day inspiration print  with birds and sea waves on a green stripe tea towel.
Are tea towels the new t-shirts? Liven up the kitchen with these fun graphic tea towels.
Soft Vintage Style. 
100% cotton.
16" x  26"
Imported tea towel. Hand printed in Brooklyn.