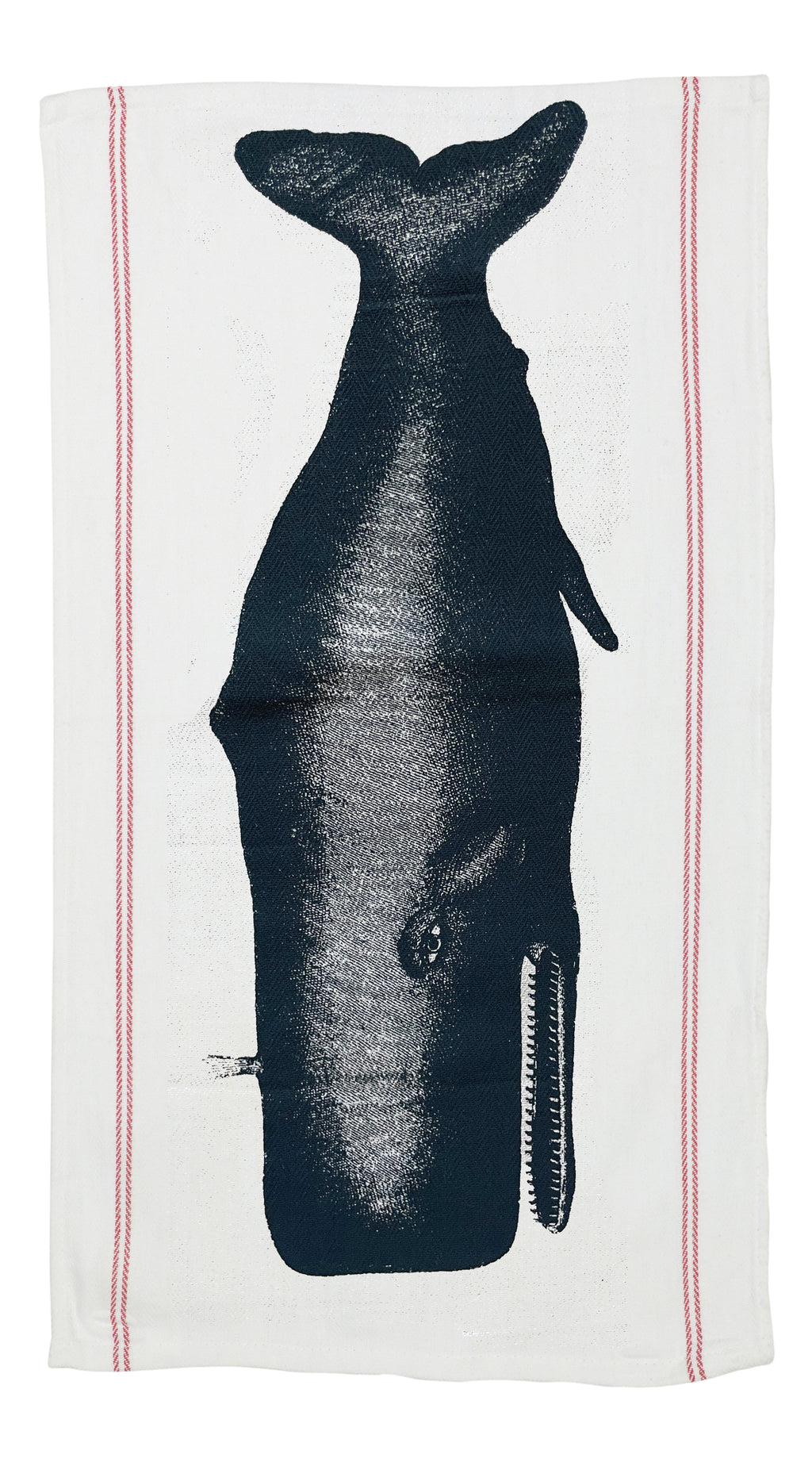 We have run out of stock for this item.
Are tea towels the new t-shirts? Liven up the kitchen with these fun herringbone graphic tea towels. 
Soft striped vintage style tea towel with 2 red stripes and a bold navy whale.
100% cotton.14" x  24"
Imported tea towel. Hand printed in Brooklyn.